Types of Furry Friends Fitness Sessions
Perhaps you work long hours, or perhaps you are experiencing mobility or health issues that prevent you from giving your dog the exercise and enrichment activities it deserves.
There are six options available. Let me help you help your dog.
Read through the descriptions below and think about what your dog might enjoy most. Regardless, we will always start with an introductory session which lasts half an hour – but you only pay what you would if it was a group session.
Remember, pensioners and seniors receive a 10% discount on the fees noted here.
Several dogs from one home are also at a discounted rate (see below).
Four or more walks booked in advance receive a 10% discount.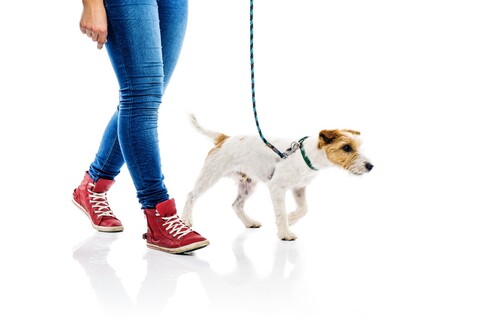 Introductory Session - Half Hour - Group rate is applied as a special offer
Every dog gets a half hour session by itself. This first meeting between myself and your fur baby, helps me learn more about your dog, its personality and little quirks. I get a feel for the dog's temperament, how responsive it is, and how well socialised it is.
During the time we spend together, I'll be observing your dog's behaviour and reactions when we walk past other people and pooches. I'll play some games and work out where your dog is at in terms of behaviour on the lead. And if it's appropriate, I'll do a little off-leash time as well (but only in a fenced area so I can be sure your dog won't run off).
From our time together, I'll then discuss with you what option might be best going forward. If you're at work and I have to drop the dog off at home, we can have this discussion on the phone later that day.
Rate – $22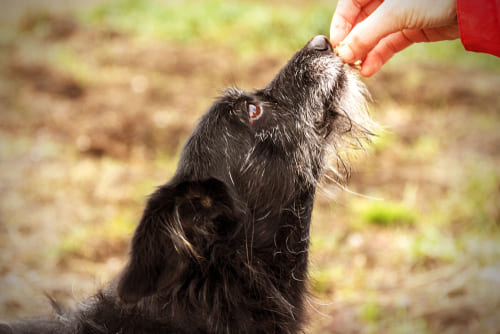 Solo Session - One Hour
One hour solo sessions are great for dogs who have low confidence or social behaviour issues. I can spend time developing a trusting relationship, and if we do several of these sessions, can gently, safely, and gradually introduce some socialisation opportunities. One on one activity can make all the difference for these pooches.
These sessions are also a great option for senior or injured dogs who still need to get out and about to gain mental stimulation and relieve boredom, as well as receive gentle and appropriate exercise, but where being around energetic dogs would be exhausting and challenging.
I tailor everything the dog and I do to suit your dog's needs and potential, while being aware of limitations.
Rate – $45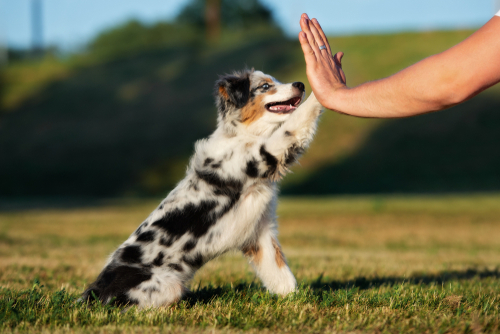 Solo Session - Half Hour
Perfect for puppies, senior dogs, or injured dogs. These half hour solo sessions are tailored for each dog's needs and for its stage in life. I love being able to support dogs, and one on one sessions ensure individual attention and care.
While puppies have lots of energy, they don't last very long and a full hour is too much for them. One on one for half an hour means they get lots of attention and play in a short burst, and we will also have some supervised socialisation with the dogs and people we meet while we're out.
Once your puppy is comfortable and secure with these experiences, it can graduate to small group sessions where I have a maximum of three dogs.
These solo sessions are also great for a senior or injured dog, where activity and mental stimulation are still important, but where an hour might be too much, and where a group session is too difficult for the dog to manage. It's much better to have some one on one in these situations.
Rate – $30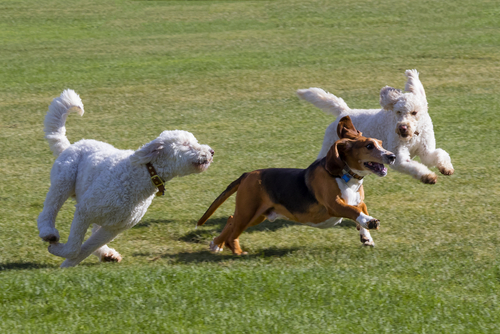 Small Group - One Hour
A perfect option for young and healthy full-grown dogs. These dogs enjoy the mental stimulation and physical activity that keeps them busy for an hour. Three dogs maximum per session.
I pick up the dogs between 8:30 and 9-ish in the morning, and then we head off to our destination for that day. It might be the beach, or park, or reserve. Once there, we spend a full hour together. This type of session ensures the dogs get valuable time socialising and playing, and I also make sure we get our fitness value out of the time, too.
These sessions are offered on weekday mornings to best fit in with people who work. It means your dog isn't left alone for a whole day. Boredom often leads to undesirable dog behaviours such as digging, barking, and chewing on things you'd rather they didn't!
Dogs who are agile, healthy, and active, benefit best from the hour-long session. To keep up with each other, a rough age guide would be 12 months to 6 years (recognising that smaller dogs can be older because they have a much longer life span, and large breeds might already be slowing down at about age 4).
Rate – $30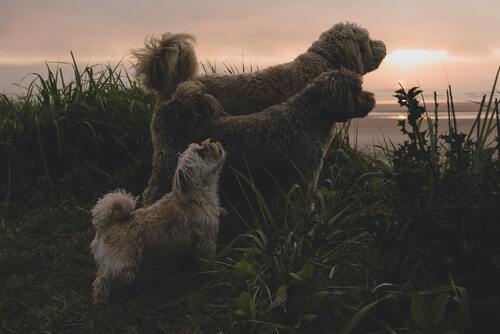 Small Group - Half Hour
A perfect option for young and healthy full-grown dogs who also get regular activity with a family member, but who are alone most of the day. These dogs enjoy the group aspect of play together, but perhaps need less time for fitness because you already take your pooch for walks most days. Senior dogs can enjoy a shorter session too.
This is a weekday afternoon, small group session – maximum of three dogs. I pick up the dogs between 2:30 and 3-ish in the cooler months, or between 4 and 4:30-ish in summer. The focus is on socialising and play as a group, because you are already taking your dog for regular walks and you don't really need the same level of activity for fitness that the one hour session provides.
It's also a suitable option for a dog approaching the senior years, where mental stimulation and physical activity is still really beneficial, but where a shorter session suits your older pooch best.
Rate – $22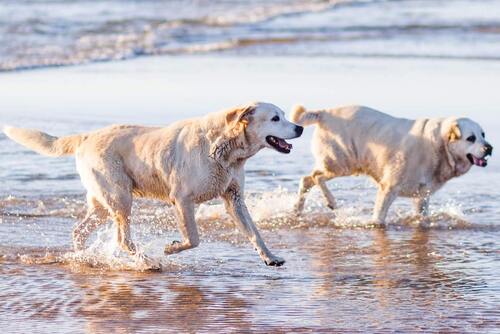 Dogs from the Same Home - variable cost
If you have more than one dog, and you'd like them to be together for a session, I'm more than happy to enjoy their company at the same time.  The costs in time and running the vehicle are less when there's only one home to visit.
While I limit group sizes to three normally, if you have four dogs and they fit in my station wagon comfortably, I will take all four because they are from the same family.
Prices are:
Half Hour – Two dogs $35, Three dogs $45, Fourth dog FREE.
One Hour – Two dogs $50, Three dogs $60, Fourth dog FREE.